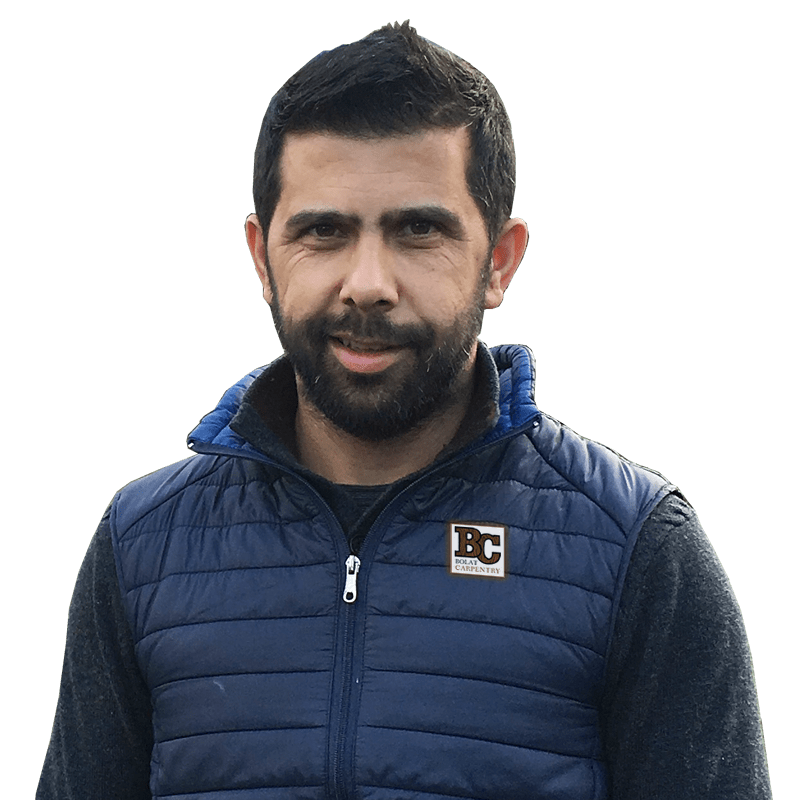 Quote > Visualise > Deliver
Quote: We offer a free no obligation quote, to survey your project and provide costing
Visualise: Help you understand how we'll achieve your project
Deliver: Make the visualisation a reality by delivering fantastic results that you will love
Who are Bolat Carpentry?
Ugur Bolat of Bolat Carpentry has had a rich and varied work history, helping clients produce beautiful work across a variety of areas and needs in their homes for over 20 years, offering diverse styles and technique.
Growing up in the rural north eastern Turkish region of Tokat, Ugur finished a college diploma in woodwork and began a woodwork apprenticeship at the age of 19.
Learning exceptionally fast and providing such quality work, that after only one year he began making furniture independently. During these early years, he also gained knowledge on spray varnish and using epoxy. After 3 years of furniture making, Ugur served his obligatory 18 months military service before returning to Tokat in May 2003.
Within 1 week of coming home, he landed a project fitting 29 kitchens for a reputable building company, after meeting someone by chance in the barbers.
This project earned Ugur enough money to buy an infamous Tofas car to drive the 680 miles across country to visit the seaside town of Bodrum (Turkey's answer to the French riviera). Originally going for a short holiday, Ugur found so much work when he arrived he ended up remaining there for over 15 years.
Initially learning and specialising in the restoration and care of teak, restoring decks and fitting out boat interiors with high end cabinetry and joinery, it gave Ugur the opportunity to further refine skills which he still applies across his work today.
Over the last 15 years, Ugur has grown a large network of clients across the Bodrum peninsular, which extends to villas, 5* hotels, super yachts restaurants, beach clubs, apartments, shop fit-outs, bungalows, and become a key contractor for Mopa, fitting their high end kitchens to an array of clients homes.
In 2018 Ugur made the exciting move to Sunningdale, Berkshire to live with his English wife and start his UK venture; Bolat Carpentry. Bringing his 22 years of skills and experience to homes across the country, offering exceptional quality in workmanship and care, whilst working inside your home.
Bolat Carpentry offers a comprehensive service, full Public Liability Insurance and a concise process.
Nurturing your project from start to finish.
Contact us today to get started with a free, no obligation, quote!